Welcome to Signal Mountain Middle/High School!
2650 Sam Powell Trail

Signal Mtn., TN 37377 • 423-886-0880
All visitors and parent volunteers must stop by the main office to sign in and secure a badge.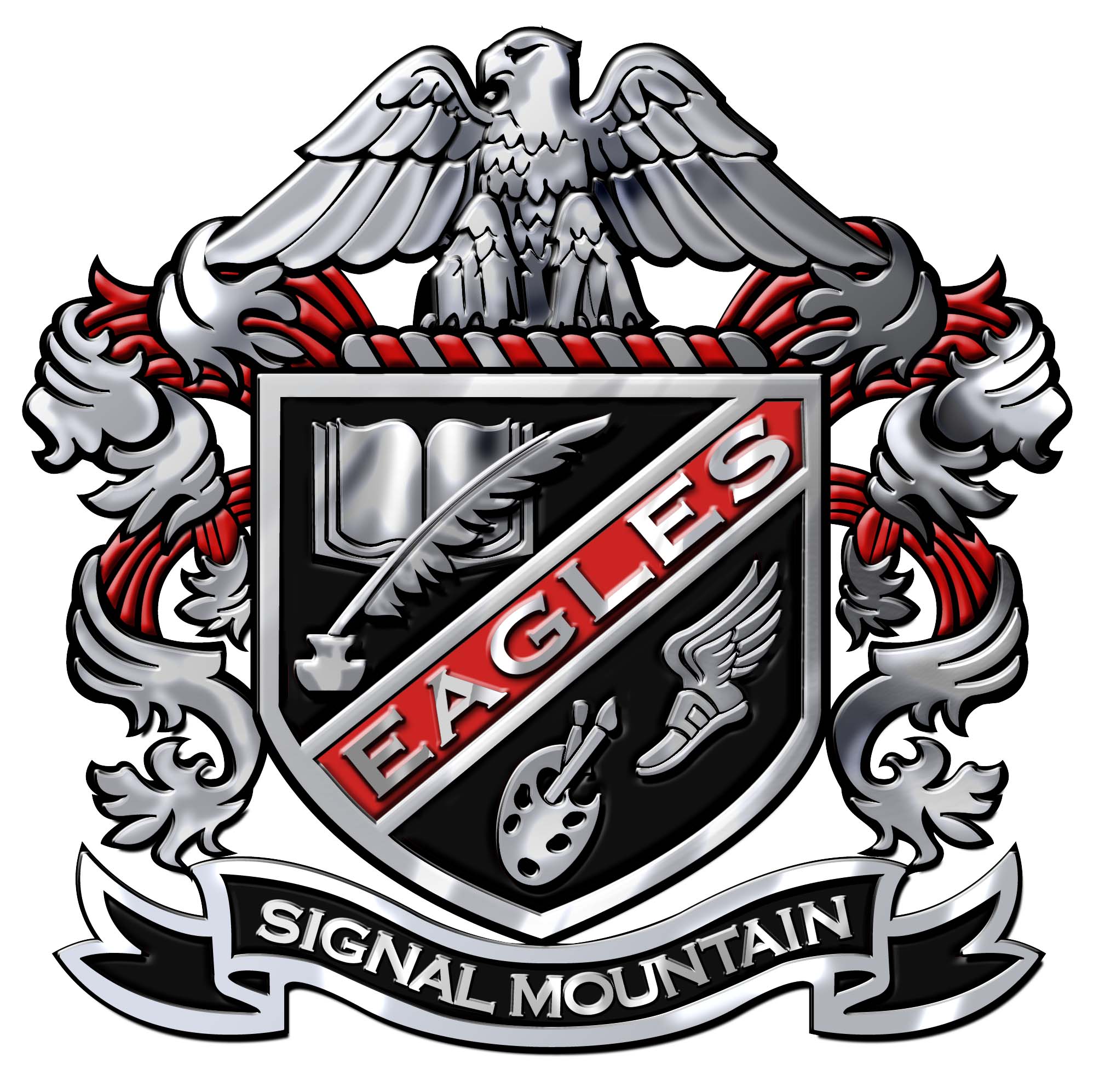 --------------------------------------------------------------
Congratulations to the boys bowling team for clinching first place in the District on Thursday. They will be the #1 seed in the District Tournament in January. The boys are led by Matthew Holliday's 203 average followed by Mike Holmes and Mark Hall at 181 each. The boys district record is 10 - 0 with 2 district matches remaining. Their overall record is 17 - 6. The girls bowling team clinched 2nd place in the district with an 8 - 2 district record and both losses coming to district champion Soddy Daisy. The girls were close in each loss to Soddy Daisy. The girls are led by Cayla Knight with a 139 average followed by Samantha Addis with a 126 and Morgan Beeching with a 122. The girls overall record is 11 - 11. Both teams still have a few matches left to finish up their season before tournament play begins in January.
Congratulations to this week's math contest winners: 1st place - Davis Brock, 2nd place - John-Frank Strength, Maggie Dowling, and Jackson Swiney. Cumulative leaders are: 1st place - John-Frank Strength, 2nd place - Jackson Swiney, Daniel Sawyer, and Davis Brock
Eagle Strong is having a canned food drive again this year!! Please bring in your cans beginning December 2nd until December 10th to benefit Signal Mountain Social Services. There are many extra credit opportunities!!!
There will be a middle school volleyball clinic on December 16th from 2:45 – 5:00. If you are interested in trying out for Middle School Volleyball, this is a great chance to practice and prepare for tryouts! Sign up forms will be in the Guidance. MS Volleyball tryouts will be Dec 17 for 6th and 7th grade 2:45-4:30 and Dec 18th for 8th grade 2:45-4:30. Everyone must have a TSSAA physical form on file to tryout.
MS Holiday Dance for 6th through 8th on Friday, Dec 13th from 6pm to 8pm in the Dining Hall. Dress is Holiday attire. Boys: Khakis, Button downs, optional Blazer and tie. Girls: Dresses to be finger-tip length. No Strapless dresses, please. We will have chaperones at the dance and food/snacks provided. Dance Cost $5.00. Lifetouch will taking Photos - cost $10.00 for 2 photos(4 x 6 each) - Cash only. If you are a MS parent and willing to bring food or chaperone, please contact Kay Goodgame @ goodgame_k@hcde.org.
"Hoops for Hope" is having their annual basketball tournament on Dec. 14th in the SMHS Gym. This is a fundraiser for the Mary Ellen Locher Foundation. The Hoop for Hope t-shirts designed by our very own Marie Whitmire will be on sale this week until Nov. 13th as part of her senior project. Short sleeve shirts will be on sale for $10.00 and long sleeve $ 15.00. You can order a t-shirt from any HS basketball player. Anyone that wears their shirt to the tournament will get in free!!
See Latest News for scholarship opportunity information - we need your help!
Mrs. Jennings Art 1 Community Service: Donate 5 canned goods Or 1 Bag of Cornmeal/Flour Or 2 bags of dried beans for the Community Kitchen & the Chattanooga Food Bank. Help those in need! Bring to Rm 1061 thru December 13th.